Episodes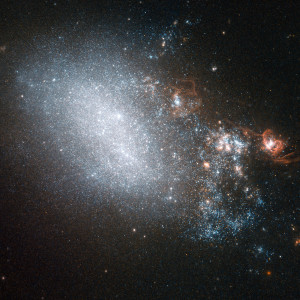 Monday Jun 14, 2021
Monday Jun 14, 2021
Charles Darwin published his influential book, The Origin of the Species in 1859. Today, evolution and natural selection remain the dominant scientific paradigms of our time regarding the development of biological life.
Many atheists and skeptics regard Darwin's ideas as having finally done away with the idea that life is the special creation of the God of the Bible.
Our guest this week, Dr. Stephen C. Meyer of the Discovery Institute in Seattle, Washington, and best-selling author of The Return of the God Hypothesis suggests the findings of contemporary biological sciences point in the opposite direction.
On this episode, Dr. Meyer unpacks with resplendent clarity how the intricate designs and arrangement of molecules and proteins in living cells serve to affirm the fantastic truths proclaimed in Genesis and the Psalms. Life is indeed the special creation of the living God of Abraham, Isaac, and Jacob. Our cellular composition reflects exquisite design and purpose. Life is fearfully and wonderfully made. God's invisible attributes; His wisdom, creativity, power, intelligence, beauty, and majesty are reflected in everything He has made from the tiniest zygote to the swiftest Zebra on the Serengeti.
You don't want to miss this episode!
From Dr. Meyer's website, http://www.thereturnofthegodhypothesis.com:
Stephen C. Meyer received his Ph.D. in the philosophy of science from the University of Cambridge. A former geophysicist and college professor, he now directs Discovery Institute's Center for Science and Culture in Seattle. He has written well-known books including Darwin's Doubt: The Explosive Origin of Animal Life and the Case for Intelligent Design and Signature in the Cell: DNA and the Evidence for Intelligent Design.


Podbean enables our podcast to be on Apple Podcasts and other major podcast platforms.  To support Good Heavens! on Podbean as a patron, you can use the Podbean app, or go to https://patron.podbean.com/goodheavens.  This goes to Wayne Spencer. If you would like to give to the ministry of Watchman Fellowship or to Daniel Ray, you can donate at https://www.watchman.org/daniel. Donations to Watchman are tax deductible.